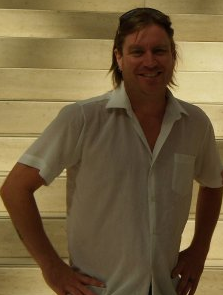 I was born & raised in Peterborough Ontario & made my way to Kamloops in 1990.  I believe that everyone has strengths and is doing the best they can. Because if they could do better, why wouldn't they? As a result, my approach is geared toward how we do well, as well as, what makes us happy & gives us meaning.
I am registered with the British Columbia College of Social Workers, (reg#4463)  & a member of the BC Association of Social Workers  (reg#1004508). As well, I am an Associate Member with the Canadian Consortium for the Investigation of Cannabinoids, & Interior BC's only Psychedelic Support Network member. I also competed a clinical Masters of Social Work at the University of British Columbia's Okanagan campus. My studies focused on Mental Health, Addiction & Men's Health.
Outside of professional practice I am a practicing father of two maturing offspring, enjoy independent Canadian music, arts & culture, have culinary passions, participate in social justice activities & enjoy the wonders of nature from under a tent.