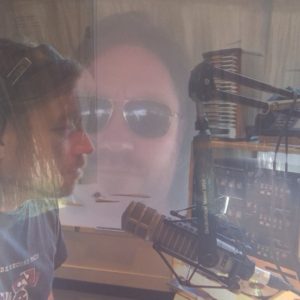 On The Dope ran for 10 years on www.theX.ca.
Here is a sampling of some of my favorite interviews.
Dr.Gabor Mate circa 2008. We discuss his new book In the Realm of Hungry Ghosts, spirituality, the importance of early childhood experiences, existentialism and connections with Viktor Frankl & ask if he was a drug what drug would he be (listen for the giggle:)? Since then he has gone on to be a major proponent of the power of psychedelics, specifically ayahuasca. For more on that check out the Nature of Things Jungle Prescription.
Professor Emeritus of Psychology at SFU, Bruce Alexander PhD. In 2007 I had the opportunity to discuss his seminal work Rat Park, his new book 'Globalization of Addiction', the impact of Colonialism on Canada's Aboriginal people and if he was a drug (or process) what would he be?
Dr. Ian Mitchell & I discuss how the new 2014 Health Canada medical marijuana regulations affect prescribing doctors and some of the emerging evidence regarding cannabis, including: PTSD, & schizophrenia.
Dr. Rob Baker, a pioneer who has worked  for 25 years on the front line of addictions treatment.
Ross Laird PhD. is a consultant, teacher, writer & creative artist. In 2008 we discussed youth and technology addiction. And if he was a drug….
In 2009 the late pioneer in addictive behaviors Alan Marlatt PhD. & I talk about how mindful based relapse prevention help's move people from self medication to self mediation. Listen for the real left coast 'urge surfing' idea, how Jung thought addict's are just 'frustrated mystics' & how an approach based on  compassion & pragmatism is more effective than one in intervention & confrontation. A fun interview.
In 2009 Erika Dyck PhD & discuss Canada's history of psychedelics in medicine & her book Psychedelic Psychiatry:LSD from Clinic to Campus; AA's relationship with LSD with its simulatoin of the DT's, addiction treatment outcomes with psychedelics, big pharma's influence on treatment medication & of course if she was a drug….
Professor Emeritus Richard Mathias PhD. talks in 2009 about a public health approach to drug regulation. Although a bit scratchy (consider it an LP:), thinking about drugs from a public health perspective was a ground breaker for this clinician. Talking about regulation and keeping people safe from an evidence based approach & of course if he was a drug….
In 2013 I talked with Shannon Griffin, MN RN about men's health & the launch of aboutmen.ca .